Unwind and indulge on a culinary journey around the hotel with various options.
Breakfast is served at your leisure and lunches blend into seductively high-spirited nights.
As the sun goes down, the energy picks up. Sip cocktails before going out, or stay for down-tempo beats and chill-out vibes with family and friends.
For something truly tantalizing for buffet breakfast, A la carte lunch and dinner, the 200 seat dining room serves up a menu of local and international cusine, mixing the best of different worlds.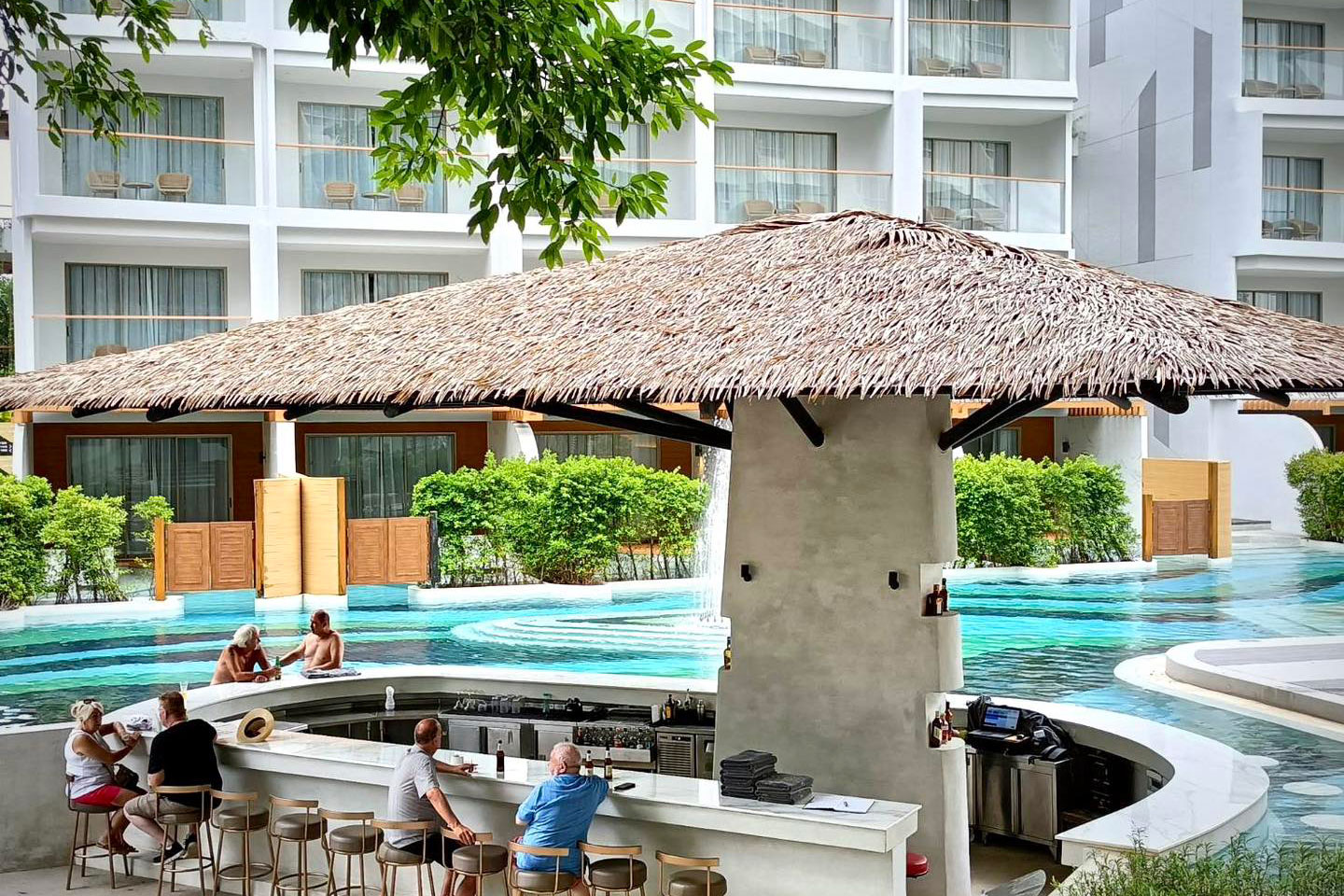 The swimming pool is the heart of Andaman Embrace and its onsite atmosphere. There is no better place to have a meal or sip a cocktail, day or night.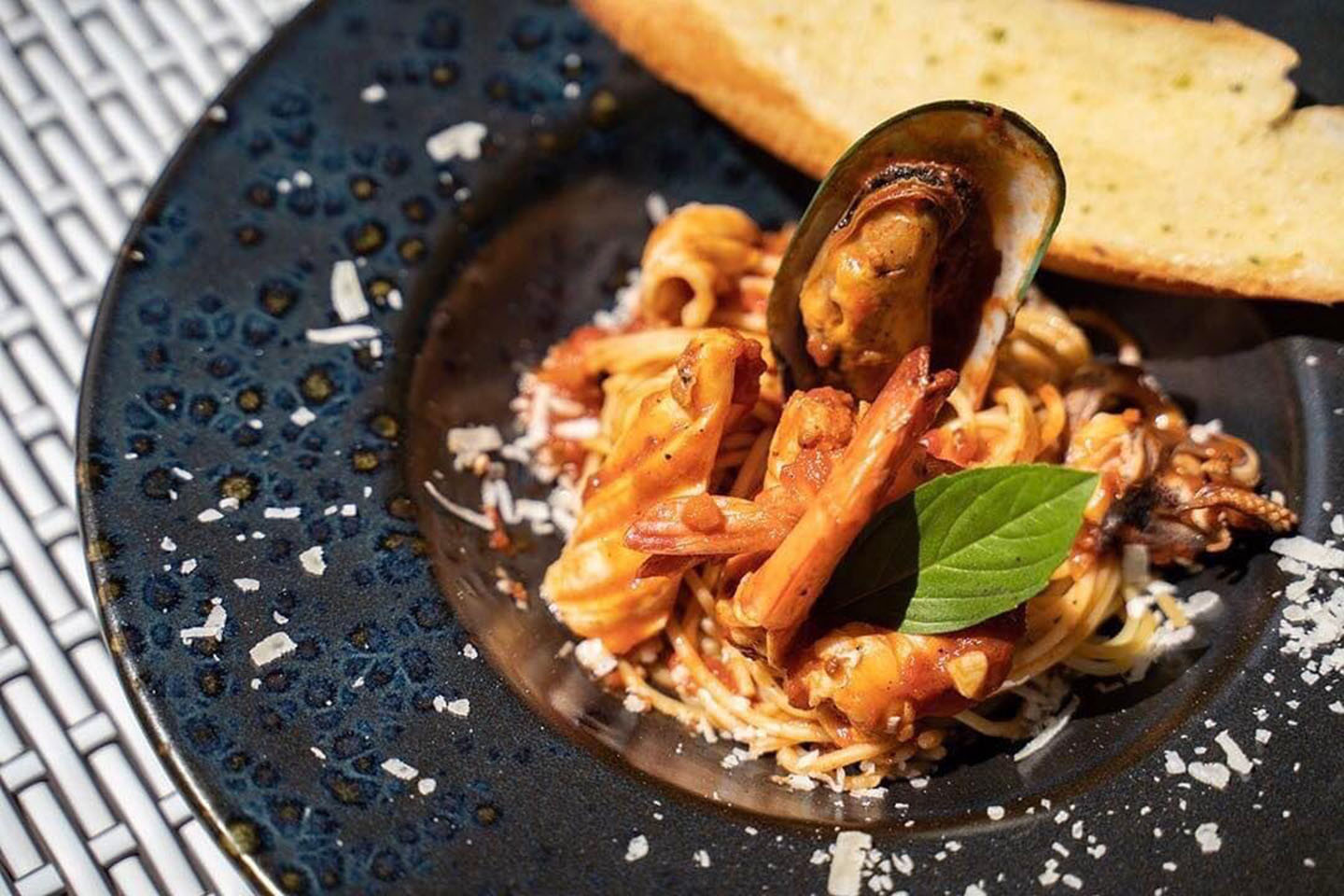 Offering Room Service in all guest rooms for you to dine in the comfort of your room to deliver dishes to your door from an endless menu featuring everything from international favourites to local specialities.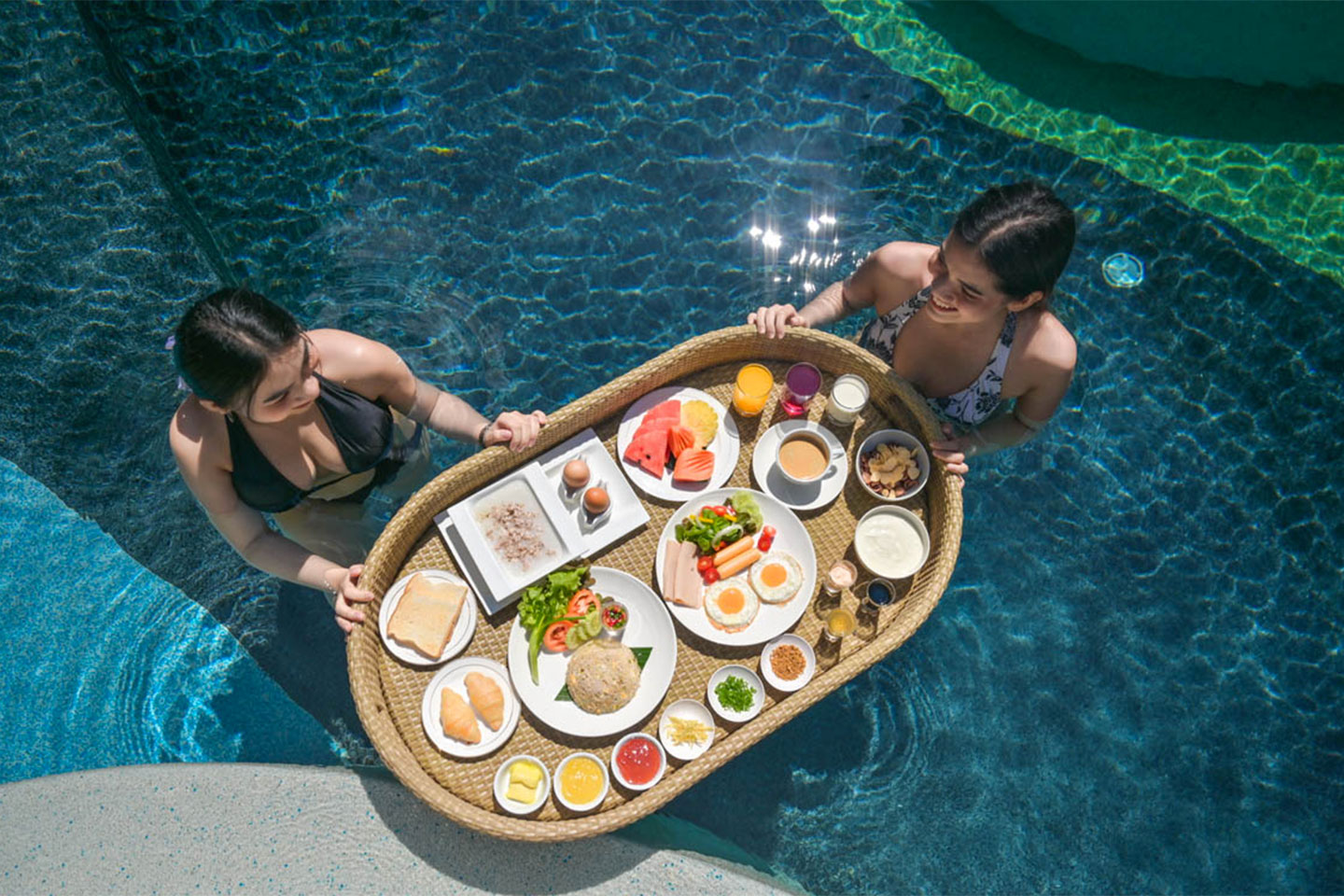 Forget about breakfast in a restaurant or even bed. Enjoy a floating breakfast in your own private pool or swimming pool. The floating breakfast experience sets the perfect morning mood and take a perfect photographic memories!
Available daily from THB 900++ for 2 persons.
More information, please contact reception.